This ketogenic "cookie dough" is super tasty. It fits very well with curd, but you could also whip some cream to mix it with. Adjust the amount of additional almonds you use, depending on the almond butter's thickness. With a blender, this dessert is prepared in only 2 minutes.
Mix everything except for the curd in a blender for 1 minute

Mix curd and cookie dough in a small bowl, but keep half of the dough

Put rest of dough on top of the curd to have small pieces
If the "dough" is too soft/liquid, add more almonds or almond flour.
Nutrition Facts
Serving Size 100 gram
---
% Macronutrients
Amount Per Serving
Calories 440.07kcal
from Protein 45.56kcal
10%
% Daily Value*
Carbohydrate (Netto) 3.5g
14%
---
*Percent Daily Values are based on a 2,000 calorie ketogenic diet (75% fat, 20% protein, 5% net.carbs). Your daily values may be higher or lower depending on your calorie needs and goals.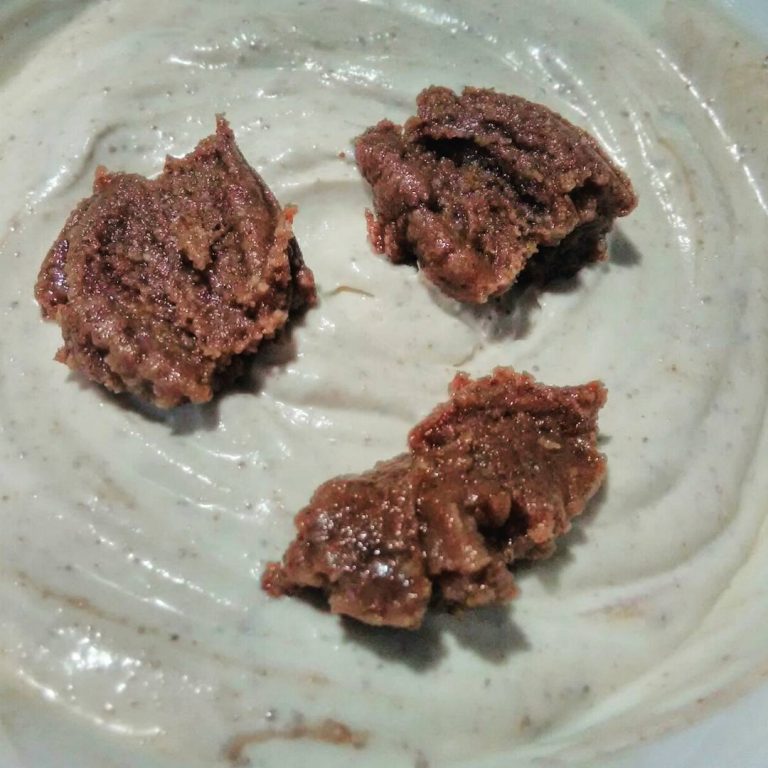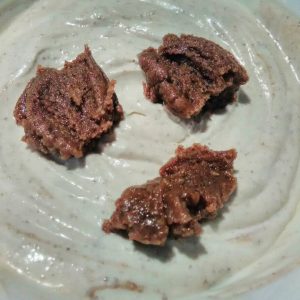 ---