This liver meatloaf / liver bread made from pork liver is extremely nutritious & easy to prepare with only 3 main ingredients plus seasonings. It makes a nice main or side dish, breakfast or snack and works well as a low carb & nutrient dense substitute for bread or burger buns. It can be enhanced easily by adding extra ingredients to the basic mixture. You only need a food processor, a loaf pan and -of course- an oven for the preparation.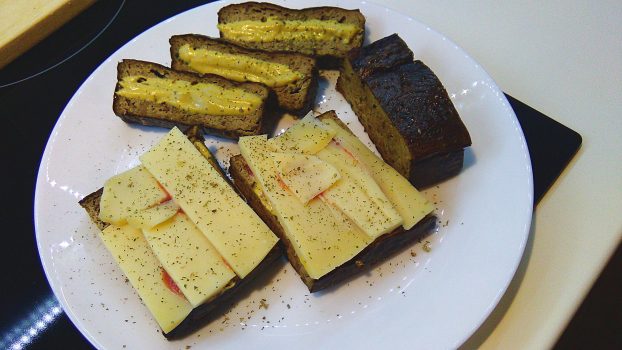 | | |
| --- | --- |
| | |
First, preheat your oven to 175°C (350°F). Meanwhile, put the pork liver into a food processor and mince it for 30-45 seconds until you have a viscous mixture

Next, add the cream cheese, eggs & all seasonings and mince everything again until the mixture is homogenous. This should take about 1 minute and if necessary scrape off the residues from the side of your food processor's container, then mix again for a minute

Now, put a baking sheet inside a loaf pan or grease it with butter to prevent sticking. Then, pour the mixture into it

Finally, put your loaf pan into the oven and bake the mixture for about 1 hour until it is solid
You can check if the loaf is done by sticking a chopstick into it and pulling it out again. If there is no residue on the chopstick your liver meatloaf / liver bread is finished.
This recipe is very basic and you can modify it by adding ground beef, a diced onion, a minced avocado(minced in food processor before adding the liver) or some shredded cheese that you stir in with a spoon after mincing everything.
For a liver pudding, simply add a tablespoon of butter, 100g heavy cream & 250g ground pork/beef to the mixture and 2-3 bay leaves on top, before putting it into the oven.
Another idea would be to bake the mixture for about 20-30 minutes on a baking tray and using it as a pizza crust.
I simply added some mustard, low carb ketchup and cheese. If you want to you can go all the way to make sandwiches with the liver bread, with salad, cucumber, bacon, cheese and a fried egg - or whatever you prefer.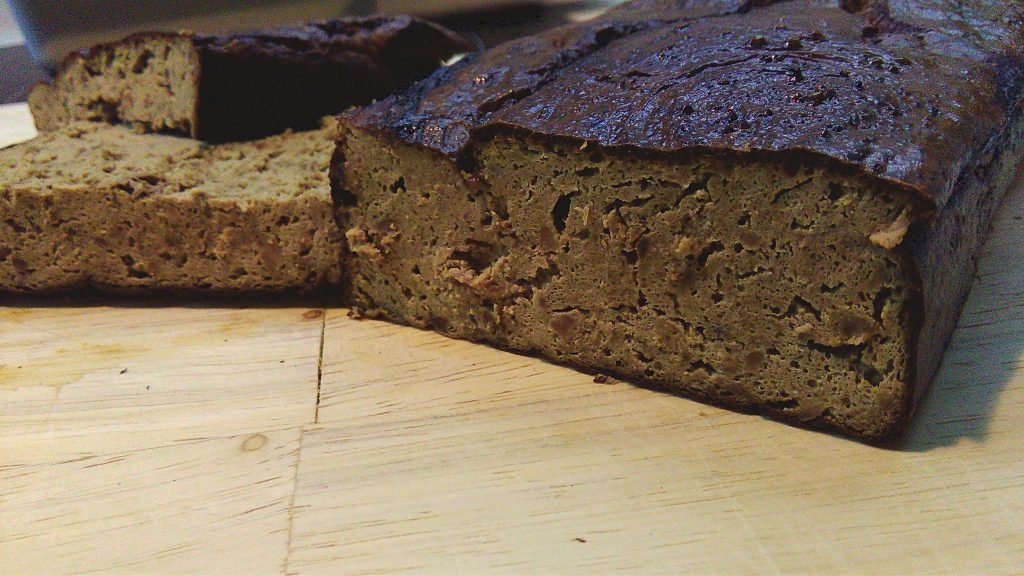 Nutrition Facts
Serving Size 680g
---
% Macronutrients
Amount Per Serving
Calories 1171.91kcal
from Protein 444.12kcal
38%
from net. Carb 21.2kcal
2%
% Daily Value*
Carbohydrate (Netto) 5.3g
21%
---
*Percent Daily Values are based on a 2,000 calorie ketogenic diet (75% fat, 20% protein, 5% net.carbs). Your daily values may be higher or lower depending on your calorie needs and goals.
---